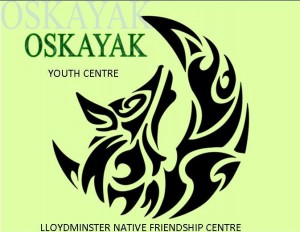 Calling all youth ages 9-17! Come sign up and join the fun with our fantastic Youth Leaders Rae-Anne and Vivian. If transportation is a worry than worry no more. We provide transportation to and from our Youth Centre at the Lloydminster Native Friendship Centre.
Our Youth Centre is held on Wednesdays, Fridays, and Saturdays.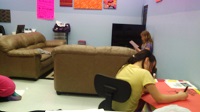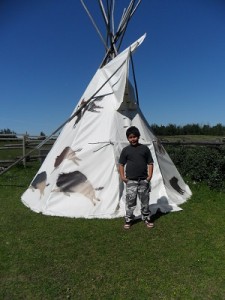 Every month our youth participate in a Youth Counsel Meeting where all of the youth get share ideas on which activities they would like to have in the coming month and also input in choosing which meals/snacks they would like to prepare/eat in the coming month.
We are unique in this way because we like to give our youth a chance to choose what they would like to do rather than have a set schedule for them each month. This helps build individuality and independence among our youth.
Rae-Anne and Vivian also volunteer at schools & other organizations teaching youth traditional games, crafts, and provide information on our Youth Centre. To find out about dates and times our Youth Leaders are available to volunteer at your school/ organization please phone Rae-Anne Harper or Vivian Chief at 306-825-6558 or email youth1@lnfc.org. We hope to hear from you soon!
Activities/Benefits of our Youth Centre include:
Swimming, Outings to the Multiplex, Cultural Ceremonies, Movie Nights, Cooking, Learning, Socializing/Friend Making, Crafts, Video Games, Computer Access, Free Wifi