Here at the Lloydminster Native Friendship Centre we offer a friendly, clean, and warm, atmosphere for the public to visit. Some of the programs and services we offer at our centre are as followed.
Work Placements/Summer Student Program – We provide
-practicum placements for students to again experience in their chosen field such as Office Administration; Youth Workers
-summer employment for students to gain work experience and earn income for continuing education.
| | |
| --- | --- |
| ONGOING ACTIVITIES, PROGRAMS/SERVICES | DESCRIPTION |
| Soup & Bannock | Wednesdays at noon we provide soup and bannock |
| Craft Classes | LNFC's Youth Centre hosted craft classes to teach the art and traditions of beading, making tobacco pouches, drums and dream catchers |
| Cultural Workshops | LNFC staff facilitate cultural awareness activates for students from various schools |
| | |
| School Presentations | Networking meetings with schools to promote Centre's programs and activities |
| Women's Night | Weekly gatherings for women of all ages to share skills such as beadwork, scrapbooking; quilting |
-class room space is available to training providers to deliver various short term training such as oilfield safety certification/job readiness.
Outreach Employment and Training Services
Training and Employment Referrals
-provide photocopying/faxing services for potential employers, training institutes and student funding sources/job boards and job postings.
Household , Clothing & Food (when available, we provide)
-canned and dry goods to assist with short-term food needs
-emergency meals
-community clothes closet
-free bread/bakery items daily Monday-Friday
-household furniture/appliances/kitchen items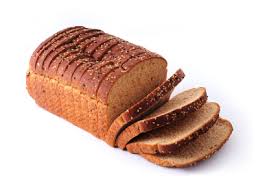 BREAD TIMES:
Monday- 11:00 AM
Tuesday- 11:00 AM
Wednesday- 11:00 AM
Thursday- 11:00 AM
Friday- 11:00 AM
Referral/advocacy service
-referrals to appropriate service providers to meet the immediate needs of individual, families and groups requesting assistance
-act as a advocate on behalf of individuals experiencing difficulty accessing services
-social and recreation programs are offered to seniors and Aboriginal Elders to address feeling of isolation and lack of physical activity
-monthly Wellness Clinics are offered which provide diabetes and blood pressure monitoring; foot care, etc.
-we provide soup & bannock on Wednesdays from October 01st to April 30th each year. This meal is free of charge for those who are in need and for those who can we ask a donation of $5.00 per meal
-the youth centre offers community kitchen programs which teach youth how to prepare healthy meals and allow them to take home servings to share with their family
-our kitchen and hall provide at no charge Midwest Food Resources to offer their community kitchen program and assemble the "Good Food Boxes" throughout the year
– fruits and veggies are delivered from the Olive Tree, Tuesdays and Thursdays @ 11:30AM
Personal Empowerment/Self-Esteem Programs
-the  Youth Centre provides leadership and life skills activities resulting in improved self-confidence by challenging the youth to broaden their comfort zone and gain new skills
-Aboriginal Elders are available to individuals/groups as requested
Substance Abuse Cessation Referrals/Support
-the Centre is used monthly by the Driving Without Impairment program which is a court ordered program required for those who have been convicted of driving while impaired
-the Centre provides referrals to a broad network of agencies within the community to support individuals who access the Centre
-the Centre maintains a zero-tolerance policy for alcohol, drugs, smoking, and substance abuse
-the Youth Centre coordinated a variety of sports and recreation activities
-various physical activity programs such as walking groups, water aerobics, dancing
-recreational activities are included as part of the Children's Summer Day Camp Program