Here at the Lloydminster Native Friendship Centre we offer a friendly, clean, and warm, atmosphere for the public to visit. Some of the programs and services we offer at our centre are as followed.
Work Placements/Summer Student Program – We provide
-practicum placements for students to again experience in their chosen field such as Office Administration; Youth Workers
-summer employment for students to gain work experience and earn income for continuing education.
| | |
| --- | --- |
| ONGOING ACTIVITIES, PROGRAMS/SERVICES | DESCRIPTION |
| Soup & Bannock | Wednesdays at noon we provide soup and bannock |
| Craft Classes | LNFC's Youth Centre hosted craft classes to teach the art and traditions of beading, making tobacco pouches, drums and dream catchers |
| Cultural Workshops | LNFC staff facilitate cultural awareness activates for students from various schools |
| | |
| School Presentations | Networking meetings with schools to promote Centre's programs and activities |
| Women's Afternoon | Weekly gatherings for women of all ages to share skills such as beadwork, scrapbooking; quilting |
-class room space is available to training providers to deliver various short term training such as oilfield safety certification/job readiness.
Outreach Employment and Training Services
Training and Employment Referrals
-provide photocopying/faxing services for potential employers, training institutes and student funding sources/job boards and job postings.
Household , Clothing & Food (when available, we provide)
-canned and dry goods to assist with short-term food needs
-emergency meals
-community clothes closet
-free bread/bakery items daily Monday-Friday
-household furniture/appliances/kitchen items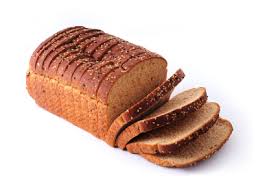 BREAD TIMES:
Monday- 11:00 AM
Tuesday- 11:00 AM
Wednesday- 11:00 AM
Thursday- 11:00 AM
Friday- 11:00 AM
LITTLE CAESARS PIZZA:
Monday – 11:00 AM
Tuesday – 11:00 AM
Wednesday  – 11:00 AM
Friday – 11:00 AM
Referral/advocacy service
-referrals to appropriate service providers to meet the immediate needs of individual, families and groups requesting assistance
-act as a advocate on behalf of individuals experiencing difficulty accessing services
-social and recreation programs are offered to seniors and Aboriginal Elders to address feeling of isolation and lack of physical activity
-monthly Wellness Clinics are offered which provide diabetes and blood pressure monitoring; foot care, etc. (due to Covid this is not available)
-we provide soup & bannock on Wednesdays and Fridays at Noon from October 01st to April 30th each year. This meal is free of charge for those who are in need and for those who can we ask a donation of $5.00 per meal
-the Youth Centre offers community kitchen programs which teach youth how to prepare healthy meals and allow them to take home servings to share with their family
-our kitchen and hall provide at no charge Midwest Food Resources to offer their community kitchen program and assemble the "Good Food Boxes" throughout the year
– fruits and veggies are delivered from the Olive Tree, Tuesdays  @ 11:30AM
Personal Empowerment/Self-Esteem Programs
-the  Youth Centre provides leadership and life skills activities resulting in improved self-confidence by challenging the youth to broaden their comfort zone and gain new skills
-Aboriginal Elders are available to individuals/groups as requested
Substance Abuse Cessation Referrals/Support
-the Centre is used monthly by the Driving Without Impairment program which is a court ordered program required for those who have been convicted of driving while impaired
-the Centre provides referrals to a broad network of agencies within the community to support individuals who access the Centre
-the Centre maintains a zero-tolerance policy for alcohol, drugs, smoking, and substance abuse
-the Youth Centre coordinated a variety of sports and recreation activities
-various physical activity programs such as walking groups, water aerobics, dancing
-recreational activities are included as part of the Children's Summer Day Camp Program