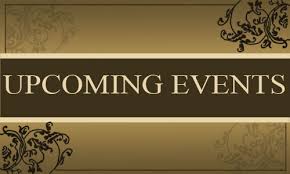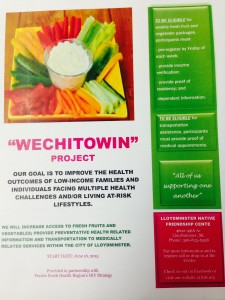 WE HAVE A PROJECT CALLED THE "WECHITOWIN" PROJECT. OUR GOAL IS TO IMPROVE THE HEALTH OUTCOMES OF LOW-INCOME FAMILIES AND INDIVIDUALS FACING MULTIPLE HEALTH CHALLENGES AND/OR LIVING AT-RISK LIFESTYLES. ONE MONDAY A MONTH, WE WILL BE DISTRIBUTING FRESH FRUIT AND VEGETABLE BAGS. IN ORDER TO REGISTER FOR A FRESH FRUIT AND VEGETABLE BAG PLEASE COME INTO THE LLOYDMINSTER NATIVE FRIENDSHIP CENTRE. WE REQUIRE THE ADULTS HEALTH CARD AND A T4 FROM THE PREVIOUS YEAR. IF YOU HAVE NOT YET FILED YOUR TAXES PLEASE MAKE US AWARE OF THIS AND WE CAN USE A DIFFERENT RESOURCE. WE DO SUPPLY TRANSPORTATION TOO AND FROM THE CENTRE WHEN PICKING UP YOUR FRUIT AND VEGETABLE BAG IF REQUIRED. WE DO ASK THAT YOU HAVE PRE-REGISTERED.
PLEASE CONTACT HAILY TO REGISTER FOR THE FRESH FRUIT AND VEGETABLE BAG. 306-825-6558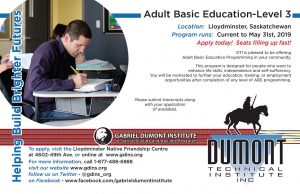 THE LNFC COMMUNITY LEARNING COMMUNITY LEARNING CENTRE AND DUMONT TECHNICAL INSTITUTE ARE OFFERING SEVERAL ABE/UPGRADING/GED PREPARATION PROGRAMS TO ASSIST LEARNERS PREPARE TO ENTER OR RE-ENTER THE WORKFORCE OR MOVE INTO FURTHER EDUCATION AND TRAINING.
PROGRAM ACTIVITIES ARE DESIGNED TO MEET INDIVIDUAL LEARNER NEEDS IN A SUPPORTIVE, CULTURALLY ORIENTED ENVIRONMENT.
PROGRAM OPTIONS INCLUDE:
LEVEL 3
LEVEL 4 FLEXIBLE UPGRADING
INDIVIDUAL TUTORING SUPPORT
GED PREPARATION
CAREER PLANNING
JOB SEARCH SKILLS
PARTICIPANTS MAY BE ELIGIBLE TO RECEIVE INCOME SUPPORT!
FOR MORE INFORMATION OR TO APPLY PLEASE CONTACT:
LAURIE HARRIS AT THE LNFC AT 306-825-6558
OR CONTACT DANIEL DOWNS AT 1.877.488.6888
APPLY ONLINE AT gdins.org